Game Day Guide
SportsFest Agenda
7:00 AM – 5:00 PM Shuttle Buses run continuous service to SPC parking lot*
Check-in | 7:30 – 9:00 AM
Captains pick up player wristbands from the Command Center on the beach (see site map)
Opening Ceremonies | 9:00 AM

Preliminary Competition | 9:30 AM – 1:30 PM
Most team members are finished competing by 1:30 PM.
Check out the MOR Entertainment Stage for DJ entertainment, dancing, limbo contests, sponsor giveaway contests and more!
Championship Rounds | 1:30 – 3:30 PM
16 teams advance to this point from each event
Award Presentations are made at the completion of each competition
Hang-Out, Brag-Out, cheer them on and enjoy the hospitality and entertainment at the Bilmar Beach Resort and Sloppy Joe's!
(THESE ARE LAST YEAR'S SCHEDULES FOR REFERENCE ONLY)
2024 Site Map & Schedules will be updated by April 6, 2024
Beach Volleyball
Beach Dodgeball
Corn Toss
Tug-of-War
BOTE Beach Challenge
Look in the Master Competition Schedule for the session your team is scheduled to report, check-in and race!
Parking & Shuttle Buses

All parking for Sports Fest is located at St. Petersburg College

$10 cash per vehicle
(all proceeds donated to the philanthropic activities of Lambda Chi Alpha of Florida Southern University & SPC Titan Emergency Fund)

Free shuttle to beach and back operating 7:00 AM - 5:00 PM
(10 minute shuttle ride each way)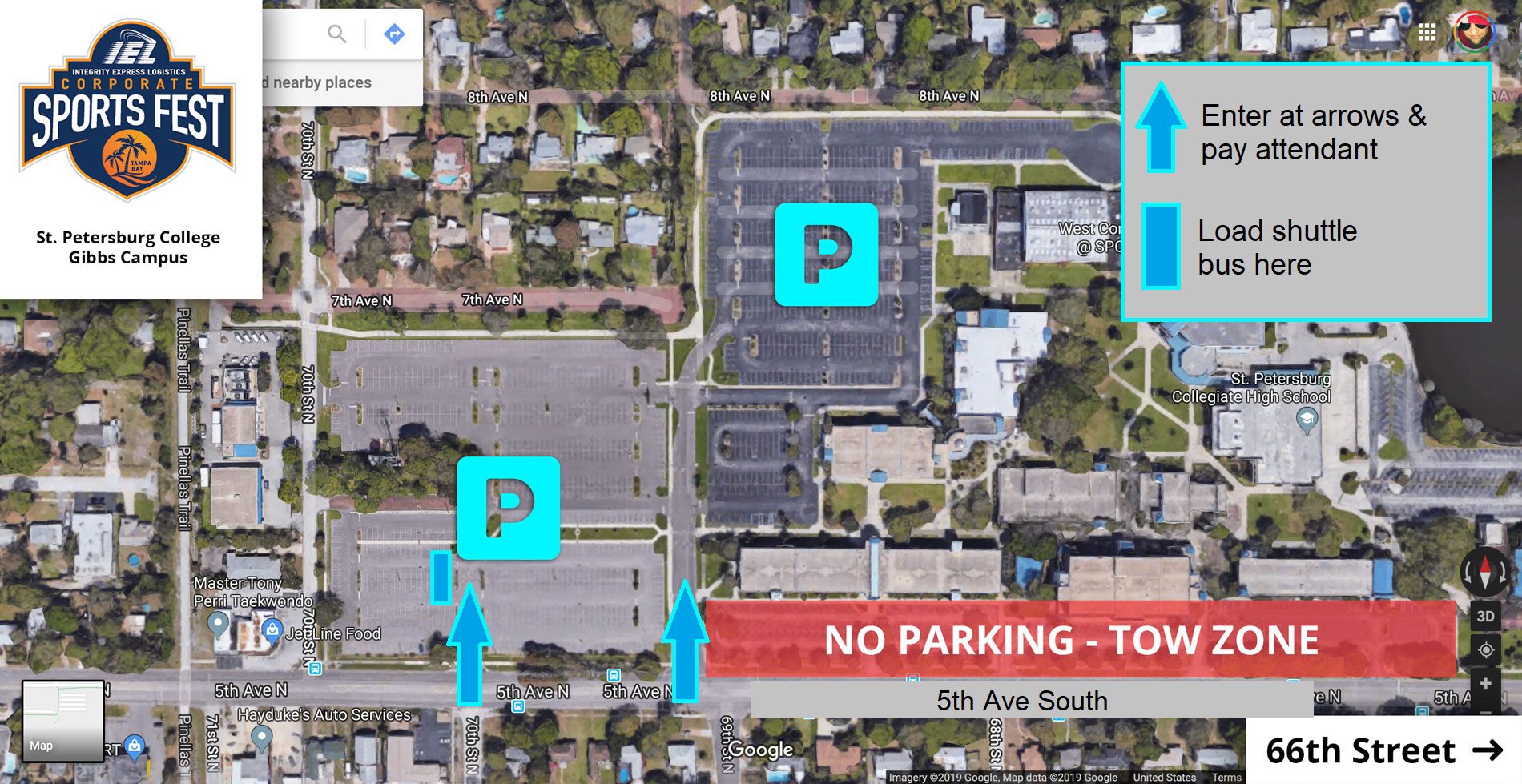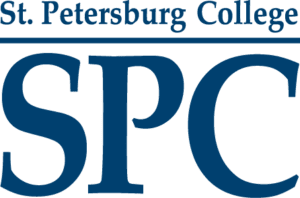 $10 Parking & Free Shuttles Available
St. Petersburg College – Gibbs Campus
6605 5th Avenue N
St. Petersburg, FL 33710
Shuttles Run7:00 AM – 5:00 PM
Arrive & park between 7:00 AM – 8:30 AM
Opening Ceremonies start at 9 AM and all competitions kick-off at 9:30
Getting Your Team Supplies to the Beach
You can take coolers and other items on the Shuttle Buses (please do not take up seats with gear. Bus personel will help load at the back of the bus)
OR drop off your team supplies on site at the Gulf Front Parking Lot (see site map) and proceed to park at St. Petersburg College – Gibbs Campus and shuttle back. (Please have someone available to take everything to your team spot and please do not block traffic in this parking lot).
Please do not park in the Publix or any other private establishment across from the Bilmar, as you will be towed shortly after walking away!
THERE IS NO AVAILABLE PARKING AT THE BILMAR BEACH RESORT, OR ANY OTHER RESORT OR ESTABLISHMENT WITHOUT A ROOM.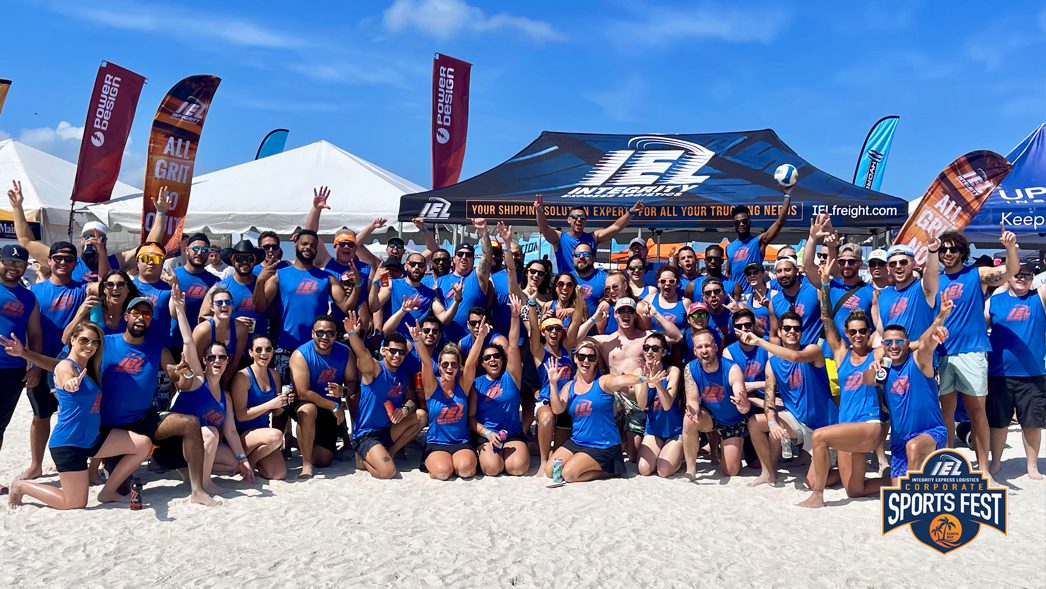 Hotel Room Blocks
Bilmar Beach Resort Captain's Discounted Room Block - Book yours while they last!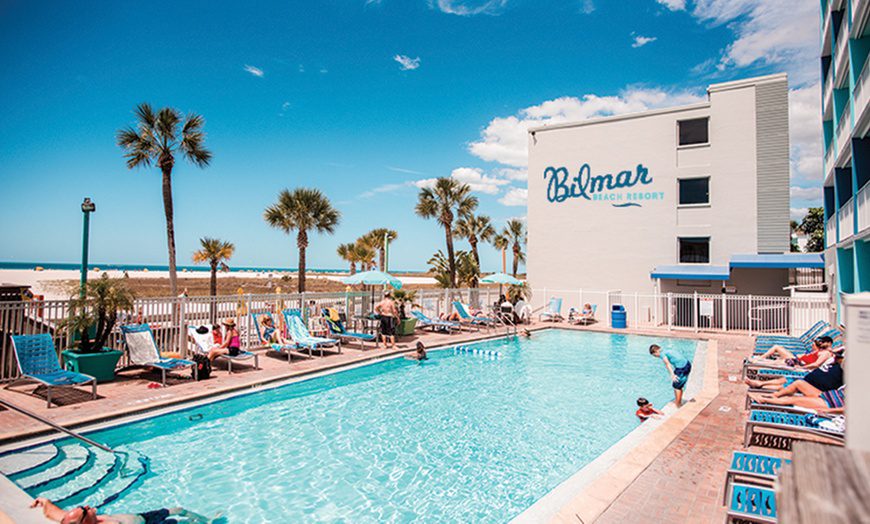 CAPTAIN'S ROOM BLOCK
To qualify for the Captain's Room Block you simply need to register your team by paying the $300 Registration Fee portion of your registration online within your account. 
The Bilmar Captain's Block consists of 40 rooms per night (2-night minimum is required). The deadline is March 22, 2022, but these rooms will sell out very quickly! You are allotted one room for 2-nights per registered team. Registrations will be verified so the room reservation must be in the same name as the Captain.
PARTICIPANT'S DISCOUNTED ROOMS
If you are a participant and would like to stay at the Bilmar Beach Resort follow the link below! Rooms are based on availability, a 2-night minimum is required and reservations must be made by March 22, 2022. Please book early, we anticipate a sellout.